Follow Weatherhead's Career Management Office (CMO) on Twitter @weatherheadcmo.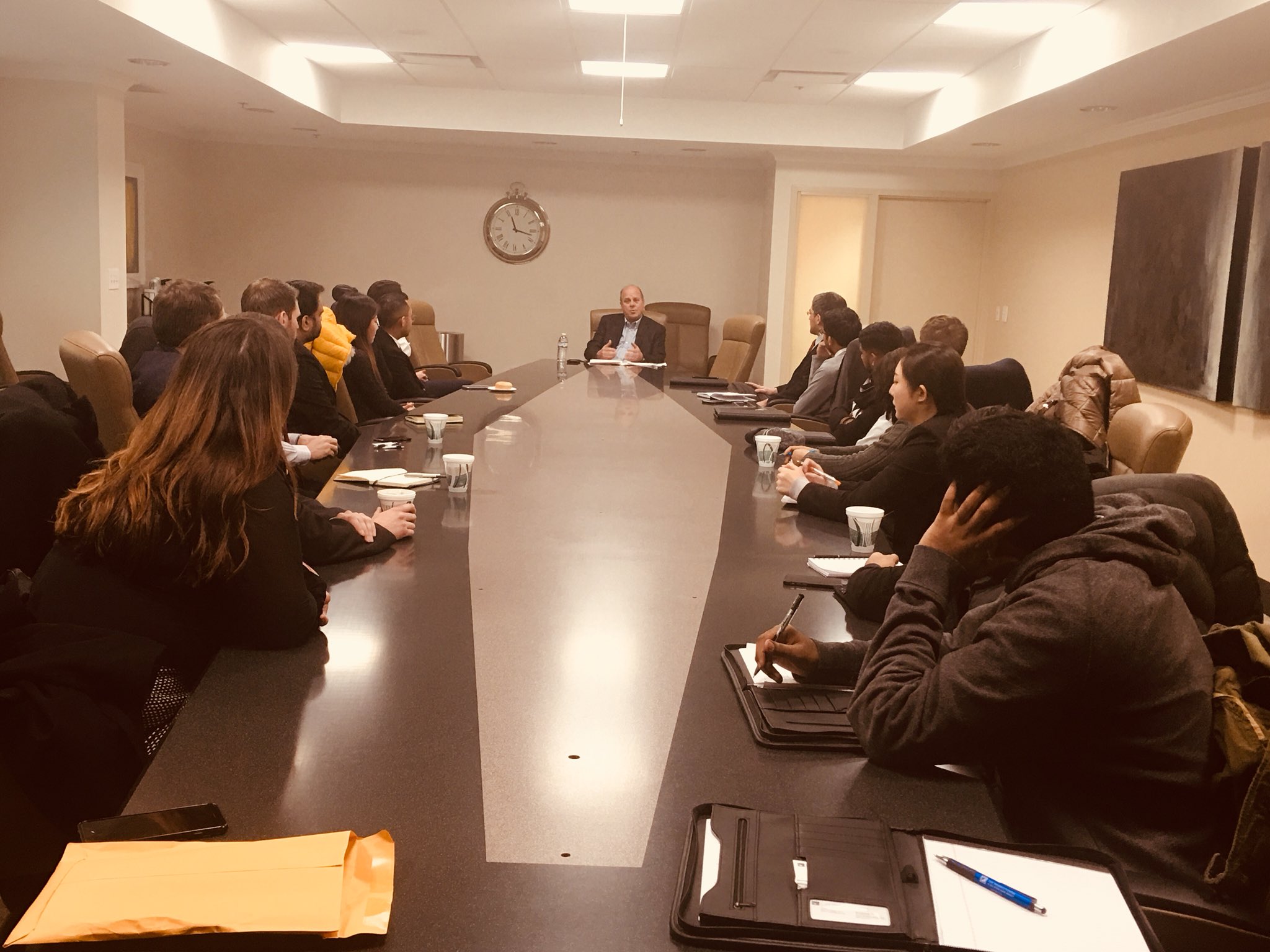 Career Management Office recently hosted a Healthcare Trek on February 9. The day began with breakfast
and networking at the Cleveland Clinic including a presentation from Distance Health. Then students went to University Hospitals for conversation with UH CFO Michael Szubski and lunch and discussion with the Department of Operational Effectiveness. The day ended at MetroHealth speaking with Julie Jacono, director of strategy & business development, and a networking reception with Weatherhead alumni. It was a very productive day with a wide variety of topics including:
•

Values-based healthcare
•

Role of big data in healthcare, and how data is being used to drive improvements and clinical outcomes
•

Policy and government in healthcare
•

Strategies to cut costs and save money within the healthcare industry
•

Innovation within healthcare
•

Interoperability
•

Process improvement
Harsh Ranjan, MBA '19 Candidate, gave his thoughts on the trek:
Provide an overview of your day/experience:
Being an international student, I had very little knowledge about the American Healthcare system, but by the end of the day, I had a newfound respect for the industry and professionals. It is amazing to get an insight of how they are striving to come up with innovative ways to serve people in need while adhering to the stringent laws and policies governing the industry, which can often be a hindrance when trying out something new.
What was the highlight of the healthcare trek for you?
It was interesting to know how all of the three hospitals we visited were in a fierce competition with one another, highlighting the highly competitive nature of this industry. Additionally, we were exposed to how each one of them is developing unique solutions to differentiate themselves by targeting various population segments and providing customized services appealing to their respective market audience.
How did the trek impact your career interests/goals?
Our MBA courses at Weatherhead have taught us various strategies/concepts along with the use of analytical tools which can be useful for each of the three hospitals we visited. The trek has made me confident that I can contribute to this industry and has definitely highlighted the healthcare industry as an interesting career option.
Why should a student consider participating in a trek?
The healthcare system is one of the biggest industries in the country. This trek taps into Weatherhead's close proximity to three major institutions to give you the inside scoop and the opportunity to connect with the upper echelons of the industry, which can lead to future career/internship opportunities. Even if you don't have an interest in healthcare, I would recommend participating since it will enlighten you with hidden facts and figures that will change your perspective of the healthcare industry for sure!